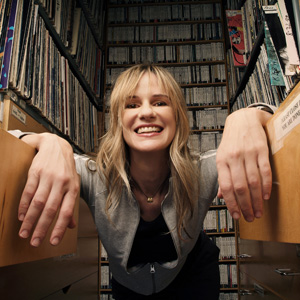 If you are heading to the desert today, or just want to live vicariously, here is a quick dispatch from Coachella 2012, Weekend 1 by Anne Litt.


Although I've been a music lover, concert-goer and super-fan, for many years, this was only my second Coachella and, once again, it felt epic.  A year's worth of music in three short days.  

If you had told me last year that I would have spent the first day and two nights at Coachella in a down parka, I would have laughed at you.  That, however, is exactly what happened.  Jason Bentley and spent some time trying to come up with the wet version of Coachella – Coa-bury, Glaston-chella…  It didn't matter.  Music fans and fashion mavens were out in full force.


That's one of the parts of Coachella that intrigues me – the love of and emphasis on fashion and all things visual.




Fortunately for me, I was there to document Coachella with my old friends, Trina Turk and Jonathan Skow (aka, Mr. Turk).  We spent three days and nights taking in the sights and sounds, the people, and even a few cocktails along the way.


Just a few highlights from Day 1:
M83 – a swirling sea of sound.
The Black Keys – as raucous, yet in control as ever.
Madness – not ashamed to say that I danced because they brought it.
Afrojack!
M. Ward – dynamic troubadour who can shred like nobody's business.  His band is fantastic.
Mazzy Star – had all the lights turned off and everyone sat in the grass so they could dream better…
The Black Angels – were trippy, druggy, rocky and loud!

Some Day 2 impressions:
Squeeze – I'm not ashamed to say that I knew every word to every song!  They sounded great!
St. Vincent – Her smile lit up the Gobi tent and her mixture of music, art and literature was astounding.
SBTRKT – I was flying solo by this point.  I wedged myself into the middle of the crowd and got lost in the sound.  The crowd went nuts when they played "Pharoahs."
Martin Solveig – had the crowd whipped into a dance frenzy with his visuals, his hits and non-stop set.  I watched this from the perimeter!
Miike Snow – Dance This Mess Around!
Bon Iver – Speechless.  It was possibly the most stunning performance of the weekend.
Radiohead – Mesmerizing

Day 3 thoughts:
Fitz & The Tantrums – lots of style and had the most energy of any band I saw all weekend.  Had the entire crowd at the Coachella Stage jumping.
Wild Flag – These women brought it big with songs, guitars, hair-flipping, black and red.  A few newer bands should take a page out of their book.
Gotye – had outgrown their tent before they even took the stage. I couldn't get anywhere near them.  When "Someone That I Used To Know" came on and Kimbra graced the stage, every lovelorn person within a 1/2 mile radius was singing!
The Hives – Top hats and tails!